Sunday, March 05, 2006
Revere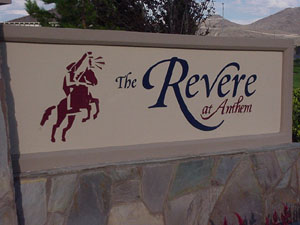 This month's site is The Revere at Anthem. I have had the opportunity to work here on numerous weddings receptions and I am always impressed by the way the staff takes care of their customers. The outstanding banquet staff is led by Dana who always seems to be genuinely concerned on how things are going and I have worked with her at various other Golf clubs and she has always runs a tight ship.
The reception room has some very breath taking views of Las Vegas especially when the sun goes down. The golf course is beautiful. I can definitely see my self double booging o¬n this course just to stay out there a little longer.
If you are want a great experience for a decent price then check out the The Revere in Anthem.
Posted on 03/05/06 at 09:37 PM
Reviews